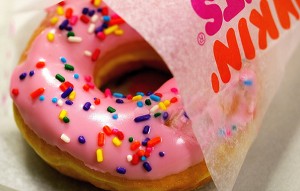 How do I integrate social media into my business?  I have a Facebook & Twitter accounts for my business, now what do I do?
I've been wondering the same thing and this interview shed some light upon that missing link.  Brian Solis, author and thought leader in new media asks Tyler Cyr, web communications manager at Dunkin' Brands about his approach when integrating social media and marketing in the following interview. Tyler describes business presence in social media and how it's important to not push your product but to develop a personality for your business.  He emphasizes engaging your customer in their space. A good interaction on social media can outstretch not only to your customer but to their friends as well.  Dunkin'
with over 4 million Facebook Fans has very few holes in their social media
strategy.
Enjoy this interview and let us know what you think.
http://www.briansolis.com/2011/11/dunkin-donuts-uses-social-media-to-improve-customer-relationships-and-experiences/