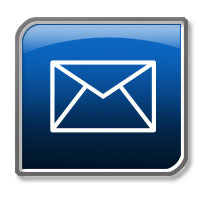 Today's consumers demand relevant email – in real time.  We can help you create and deliver personalized, targeted messages to your customers that will provide a return on your investment.
The advantages of email marketing:
Lower cost: When you add e-mail to your marketing mix, you spend less time, money and resources than with traditional marketing vehicles.
Interactive: Use graphics and video that will get attention and generate interest immediately.
24-7 marketing: Reach your audience even when you are out of office.
Measurable results: Determine the success of different email campaigns by measuring email statistics.
Faster response time: Receive responses through e-mail in one to three days.
Social Media: Integrate your email on Facebook, Twitter, Linked-In.
Initiate an e-mail marketing campaign and see your profits grow.  Contact us today to get started.